Country Cottage St Andrews is your home away from home!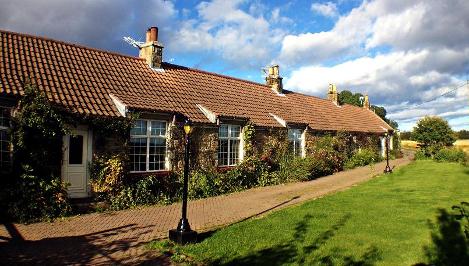 It's the East Neuk of Fife that makes the difference!

Get the picture, 25 years ago these four Country Cottages in Carnbee near Pittenweem, Anstruther, St Andrews were derelict, and decades of loving attention and tasteful extensions, have brought this former little street to its current beauty. Best of all, it's a no through road at the side of the village, so it's a rare thing to hear a vehicle, and it has wonderful views along the East Neuk coastline.
Welcome Home
Your comfort is our goal. We have created a comfortable retreat that you can think of as home away from home when you're in the area. We offer services for any traveller, whether you're on business or your journey is for pleasure. When you plan your visit, consider us for your stay.
Our Rooms
We are located near Pittenweem, Anstruther, St Andrews and have wonderful views along the East Neuk coastline. Our rooms feature beautiful décor and all the amenities you could need. We have made it easy and safe to reserve and pay online - contact us now!
So, if you've been looking for a holiday in a cabin in and around St Andrews, why not also consider a peaceful and spacious cottage, self catering, where you can relax in comfort, whether on business or pleasure. Make this your perfect retreat and soak up the East Neuk "fringed with Gold."

For holiday properties, this takes some beating.